One of the most difficult areas of the skin to treat on ANY person is the face. The skin there is much more sensitive than nearly any other part of the body and even the slightest change can result in breakouts or other unwanted reactions. That's why it's important to find products that are both gentle and effective for your face. Below we reveal what the best dark spot correctors are for getting great results but also remaining safe to use even on gentle facial skin.
#1 Meladerm Skin Lightener
Civant Skin Care has developed one of the most natural skin lighteners on the planet called Meladerm cream. It's proven to be highly effective at reducing the appearance of dark spots and other hyperpigmentation but it does so by using a great formula consisting of natural plant extracts and other gentle ingredients. Overall, it's the most recommended lightening cream available and it's safe to use even for people with extremely sensitive skin thanks to its mostly natural make-up.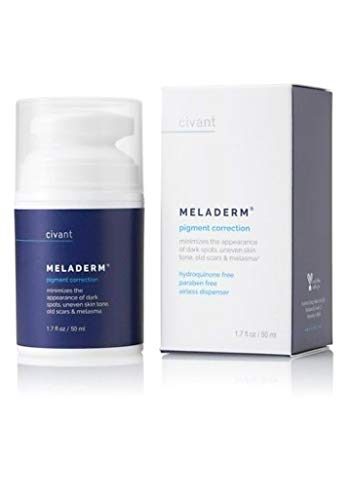 Meladerm Skin Lightening Whitening Bleaching Cream by Civant 1.7 oz
Reduces the appearance of hyperpigmentation such as age spots, acne marks, melasma and uneven skin tone.
Over 10 advanced ingredients to target the appearance of hyperpigmentation.
For all skin types.
Airless dispenser to keep product fresh.
No hydroquinone, parabens, mineral oil, petrolatum, sulfates or phthalates. Cruelty free and vegan.
#2 Illuminatural 6i
Much like Meladerm by Civant, Illuminatural 6i, a skin lightening cream from popular cosmetics company Skinception, is also made up of mostly natural ingredients. This product takes slightly longer to work but still provides great results and is tender on the skin. It makes for a decent dark spot corrector, works on all skin tones, and is affordable.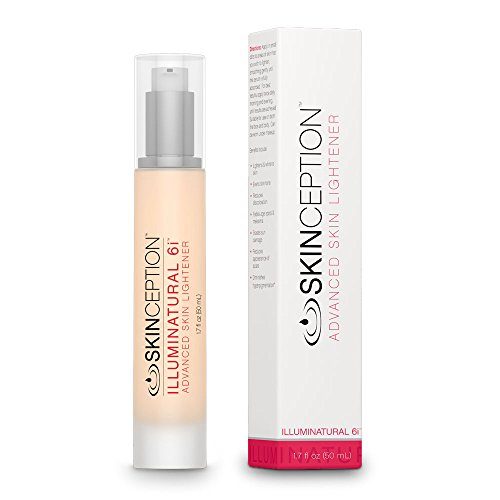 Skinception Illuminatural Advanced Skin Lightening Cream, 1.7 Fluid Ounce
Visibly lighten dark spots on your face and body to achieve a flawless complexion
Unique formulation of (6) active ingredients, (8) natural plant extracts and (5) refined minerals that work together to fade excess pigmentation
Blocks and stops the production of melanin which is the pigment responsible for dark spots
Promotes a healthy cycle of skin cell regeneration
Apply daily for a minimum of (3) cycles of skin cell regeneration or about 90-days for optimal results
#3 Obagi Clear
Another lightener that is highly effective is one called Nu Derm Clear from the well-known cosmetics developer, Obagi. This product is a little bit more harsh than the other 2 simply because it is made with a lot of man-made chemicals. That doesn't mean it'll hurt your skin, though. It's actually very soft and easy to use and won't produce any breakouts or burning sensations. We definitely suggest the other 2 over this but its still a great option.

Obagi Medical Nu-Derm Clear Fx Skin Brightening Cream Pack of 1
Skin-brightening cream formulated with arbutin to enhance the appearance of your skin for a brighter complexion.
The Obagi Nu-Derm Fx System helps transform the skin's appearance by brightening the complexion
Complete skin care system specially formulated for normal to dry skin that includes arbutin-based skin brighteners.
Conclusion
If you want something that'll be gentle but still have enough power to actually get rid of dark spots and other problematic blemishes on your face, the three products listed above are definitely the best choices available. There are cheaper creams out there but they are generally made of either very harsh or useless chemicals that'll give you undesired side effects. There are also more expensive products but the dark spot correctors listed above do a great job on your face and are affordable.